Thanksgiving is a wonderful American holiday filled with love, family time and delicious meals. It's also a great time to be with your kids and get creative together. We've come up with a list of 10 Thanksgiving crafts and activities for you to enjoy.
1. Thanksgiving Apple Turkey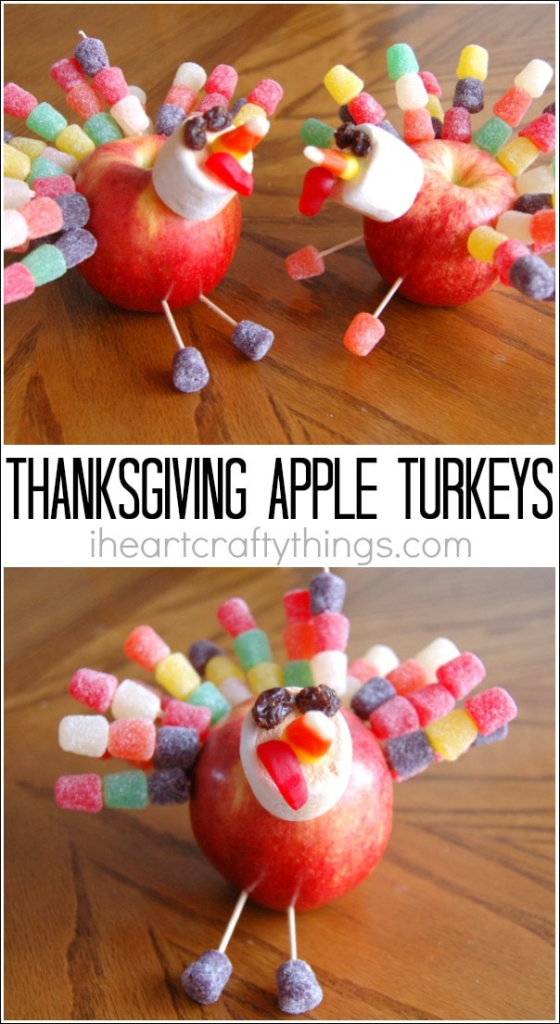 Crafts are fun and they're even more fun when we make something edible and delicious. How about making a turkey out of an apple, some marshmallows, some candy, and some toothpicks? These little turkeys always look hilarious, so you're bound to have quite a few laughs. Read the full tutorial at iheartcraftythings.com.
2. Your Own Thanksgiving Storybook
A great way to celebrate Thanksgiving and educate your children about it is to write and illustrate your own Thanksgiving picture book. It's up to you what to write about – the history of Thanksgiving, a fun fictional story about the first Thanksgiving, or a story about your family celebrating it. Just head over to BookBildr, choose a format, and get to work. You'll be able to customize your book with ready-made illustrations or upload your own and have your own book ready for printing or downloading in about an hour.
3. Gratitude Turkey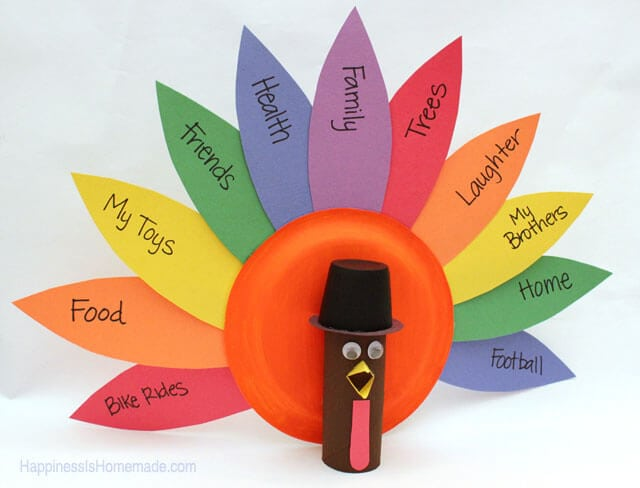 Making a gratitude turkey is a great way to bring the family closer together and remember everything that we're thankful for. It's amazing how many wonderful things in life are taken for granted! Health, family, friends, fun days out, toys, warm socks on a cold day – all these can make a feather each in your "thankful turkey's" tail! Click on the link to read how to make a gratitude turkey.
4. Thanksgiving Colouring Pages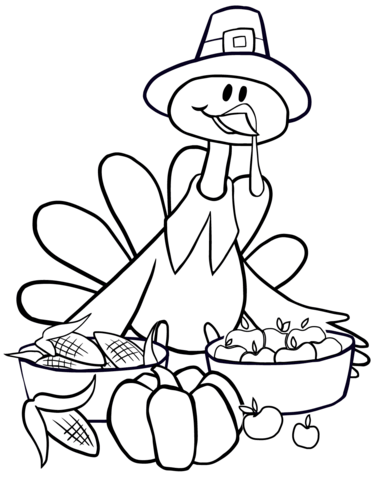 If you have young children, then I'm sure colouring is one of their favourite activities. Supercoloring.com offers tons of beautiful Thanksgiving-themed colouring pages for children of different ages and abilities. You can download them here for free.
5. Paper Turkey Craft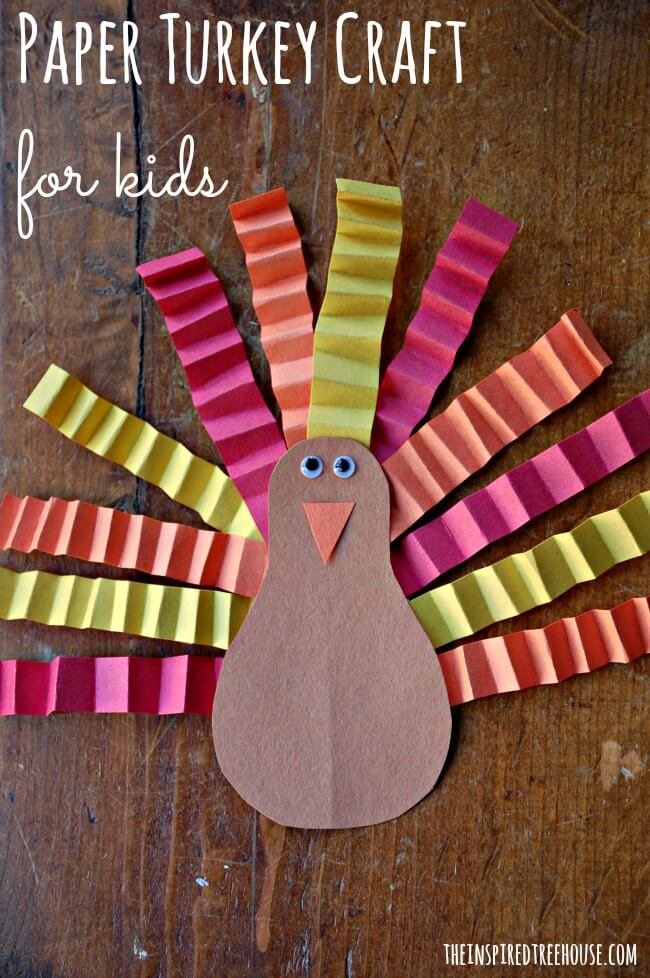 This craft is very simple and quick to make, which is perfect for young or impatient children (or both, as it is in my case). The turkey is very cute and is fun to make too. Here's the link to the tutorial.
6. Turkey Puppets Made of Paper Bags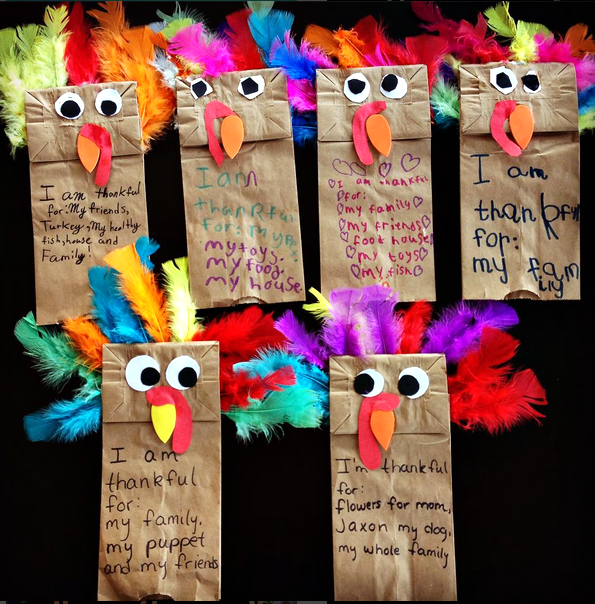 This is a super fun craft that's not only fun to make, but also fun to play with. It's perfect for young children who love puppets and everyone wanting to have a laugh, really. Plus it's a great recycling craft! Read how to make your own turkey paper bag puppets. Oh, and don't forget to write all the things you're thankful for on the bag!
7. Handprint Turkey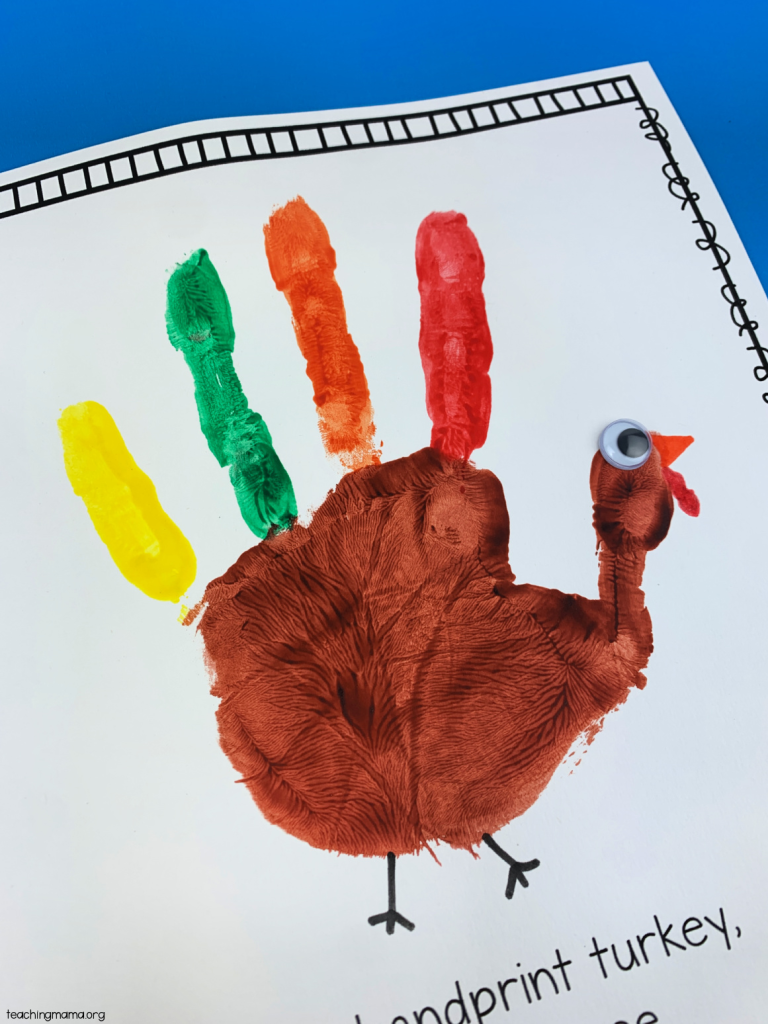 A fun and tasty craft for preschoolers – trace-draw your hand, turn it into a turkey, and decorate it with candy corn – bingo!
8. Thanksgiving Napkin Rings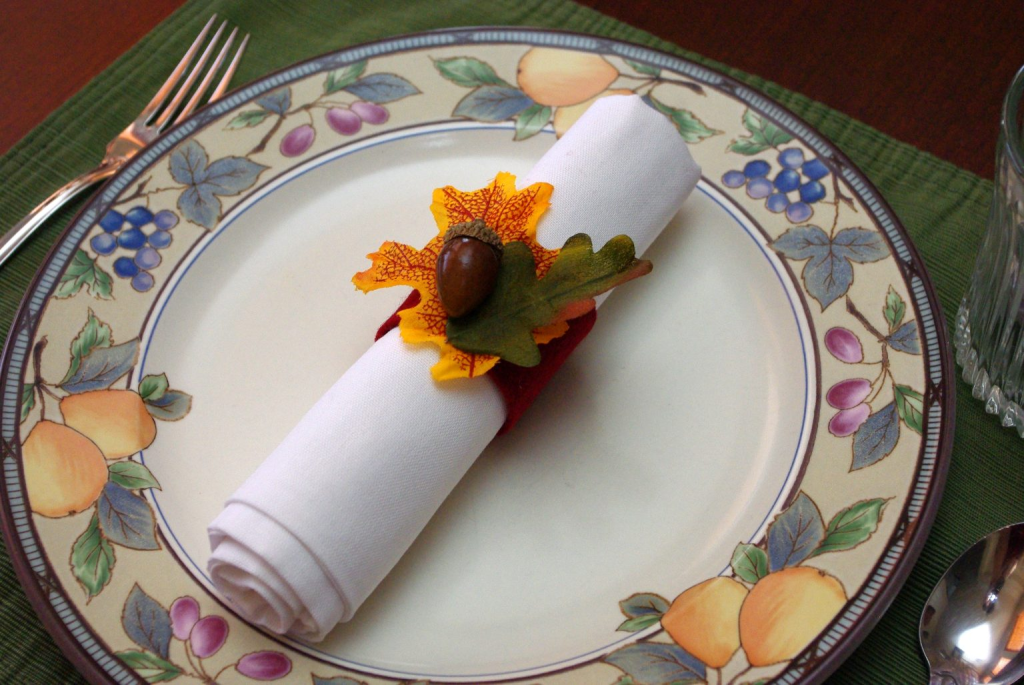 Children love decorating for parties and making these napkin rings is perfect for the occasion. Just think how lovely your they will look on your Thanksgiving dinner table! This craft is suitable for all ages as long as you supervise it, while older children will be able to complete this with minimal or no assistance. You can read the full tutorial here.
9. Turkey Snack Bags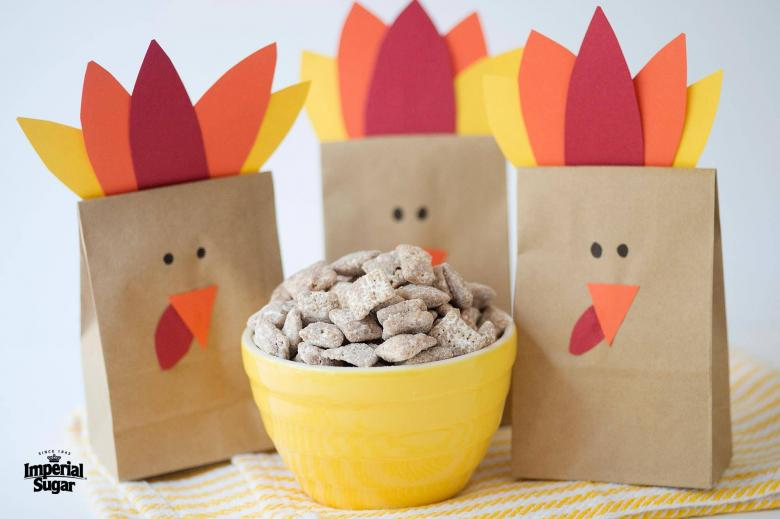 These ingenious snack bags are quick and fun to make! You can fill them with any snack food you like and then have fun opening and eating what's inside with your kids! All you need is some disposable gloves and nibblies of your choice.
10. Pilgrim Hat pen Cups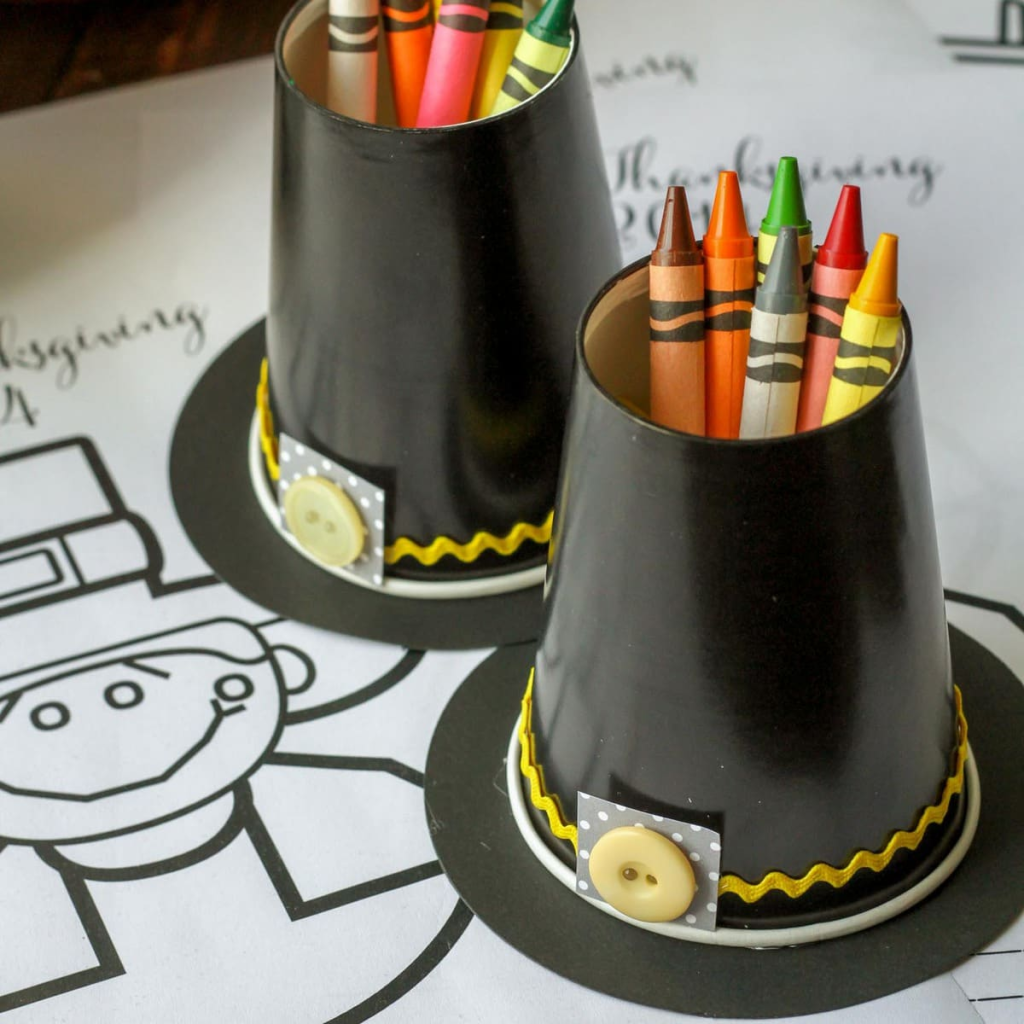 These adorable pilgrim hat pen cups are fun to make, useful, and they look great when filled with crayons. Here's a detailed tutorial.
Hope you enjoy making all these with your children! And if you know of any other simple Thanksgiving crafts, share them in the comments.