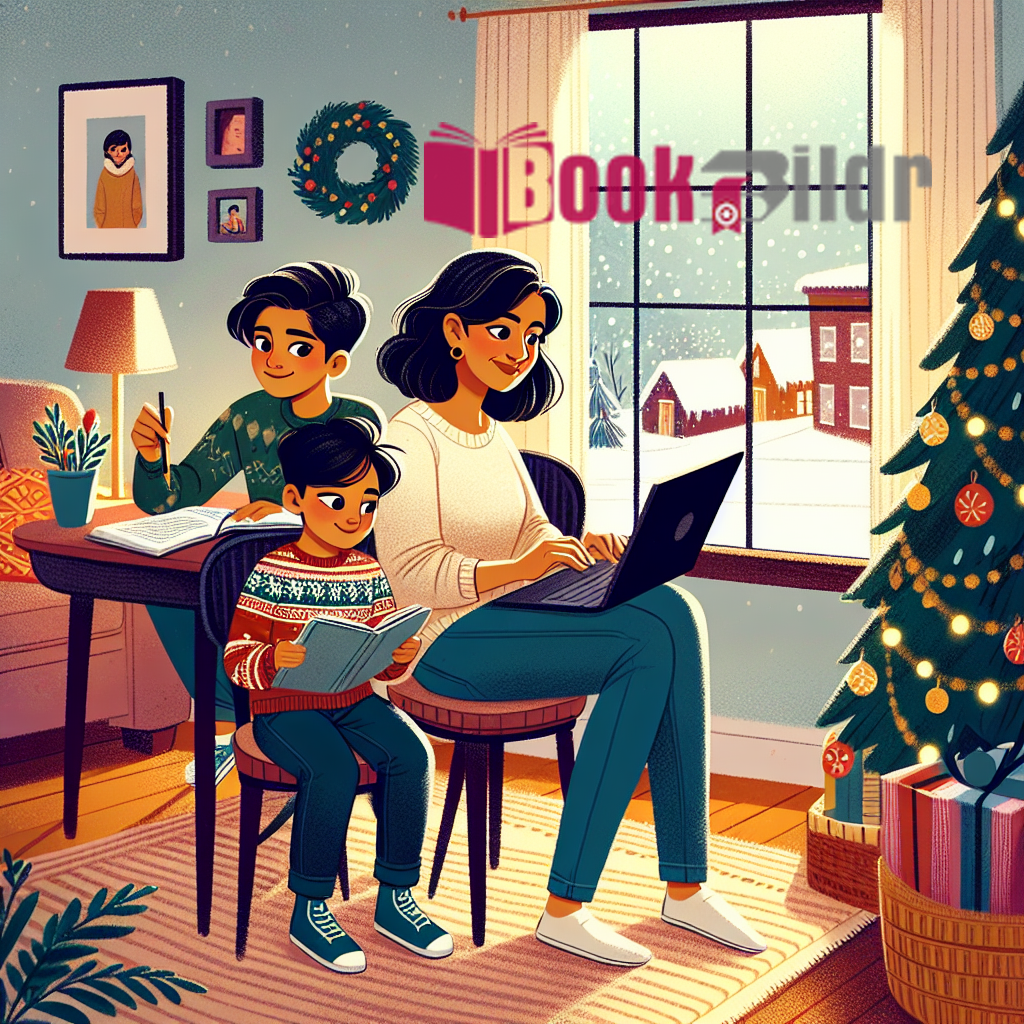 The holiday season is upon us, and for book lovers and gift-givers alike, there's no better time to start thinking about personalized books, whether they're hardcovers, paperbacks, or calendars, as unique presents for loved ones. If you're considering ordering from BookBildr to ensure timely Christmas delivery, it's crucial to take note of the key deadlines and dates to make your festive gifting stress-free.
For those in the continental United States, BookBildr has outlined essential dates and guidelines to ensure your orders arrive in time for the holiday season.
Order Deadlines for Christmas Delivery:
Hardcover Books:
If a beautiful hardcover book is what you're planning to gift, ensure that your orders are not only placed but also paid and in production by November 27th. This date is critical to meet to guarantee a timely arrival by Christmas.
Paperback Books and Calendars:
For paperback book orders, the payment and production deadline is slightly extended to December 1st. This gives you a bit more leeway but is still a crucial date to bear in mind for on-time delivery.
Express Shipping Deadline:
If you're considering using Express shipping for your orders, note that the last shipping day to ensure Christmas delivery will be December 15th. BookBildr understands the importance of prompt delivery during the holiday rush and is accommodating express shipping until this date.
Office Closure Dates:
BookBildr will be closed on December 25th and 26th to observe the Christmas holiday. However, the team will be back in the office on December 27th to assist you with any queries or concerns regarding your orders.
Recommendations for Other Orders:
For all other orders not falling within the mentioned deadlines, the company strongly recommends placing your orders as soon as possible. While they cannot guarantee delivery before the holidays, the suggestion is to get orders in before December. For the best chance of timely delivery, it's advisable to place orders in early to mid-November.
Important Note:
It's important to highlight that none of the mentioned dates or times are absolute guarantees for delivery before Christmas. Delays can happen due to various factors, such as increased shipping volumes during the festive season or unforeseen circumstances.
In conclusion, for a stress-free and smooth holiday season, it's advisable to plan and place your book orders with BookBildr well in advance, adhering to the suggested deadlines. Keep in mind that the sooner you place your order, the better the chance of ensuring your loved ones receive their unique, personalized books in time for the festive celebrations.
Happy Holidays and happy gifting from the BookBildr team!