Book binding is an essential and often overlooked aspect of book production. The choice of binding technique can greatly affect a book's appearance, durability, and overall functionality. In this blog post, we will explore four common book binding techniques: Softcover Saddle Stitch, Coil Bound, Perfect Bound, and Perfect Bound Case Wrap Hardcovers. Each method has its unique features and is suited to different types of publications.
Saddle Stitch Softcover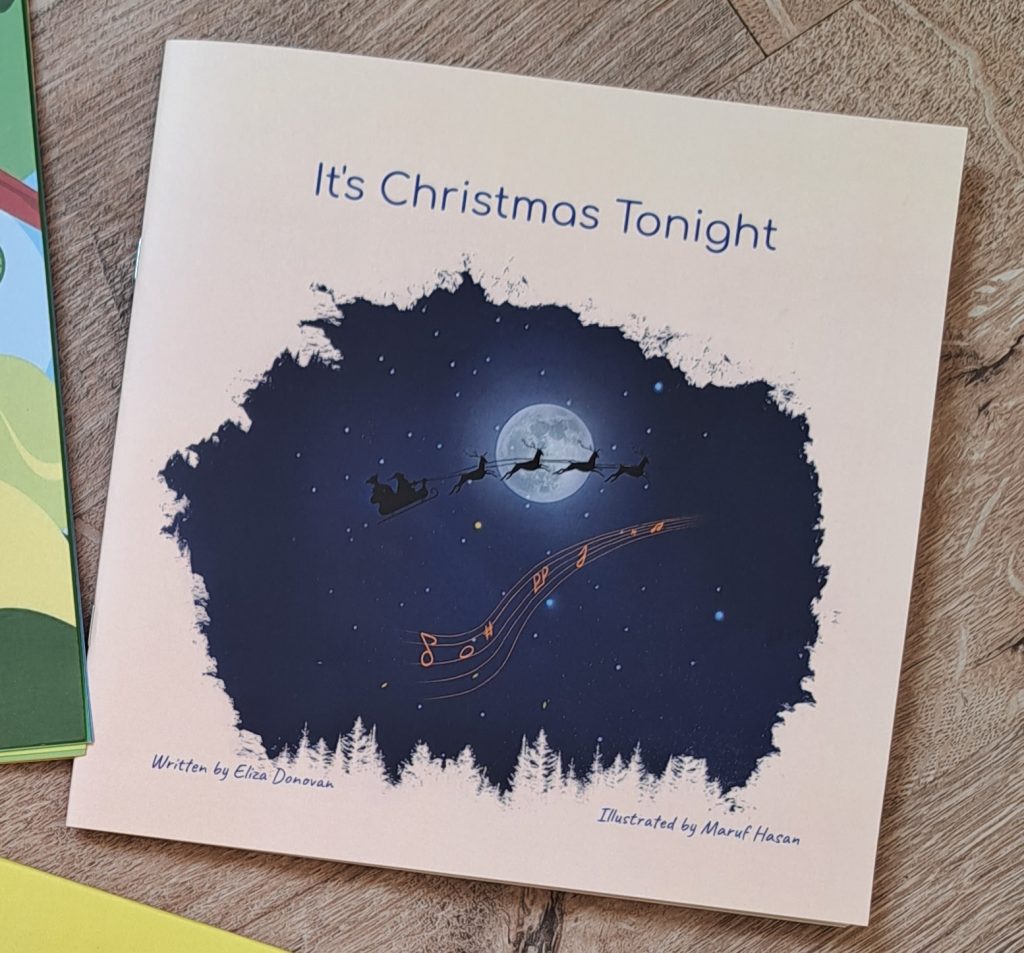 Softcover saddle stitch is one of the simplest and most cost-effective binding methods. It is commonly used for thin booklets, brochures, and magazines. Here's how it works:
Folded sheets are nested inside one another.
The nested sheets are stapled together along the spine, creating a simple but effective binding.
This method is best for publications with a limited number of pages, typically between 10 and 64 pages.
Advantages:
Cost-effective for small publications.
Allows for a lay-flat design.
Quick and easy production.
Disadvantages:
Not suitable for thick books.
Staples may rust over time.
When opting for a saddle stitch BookBildr softcover, make sure the book has at least 12 pages in total (10 inner pages and the covers).
Coil Bound Softcover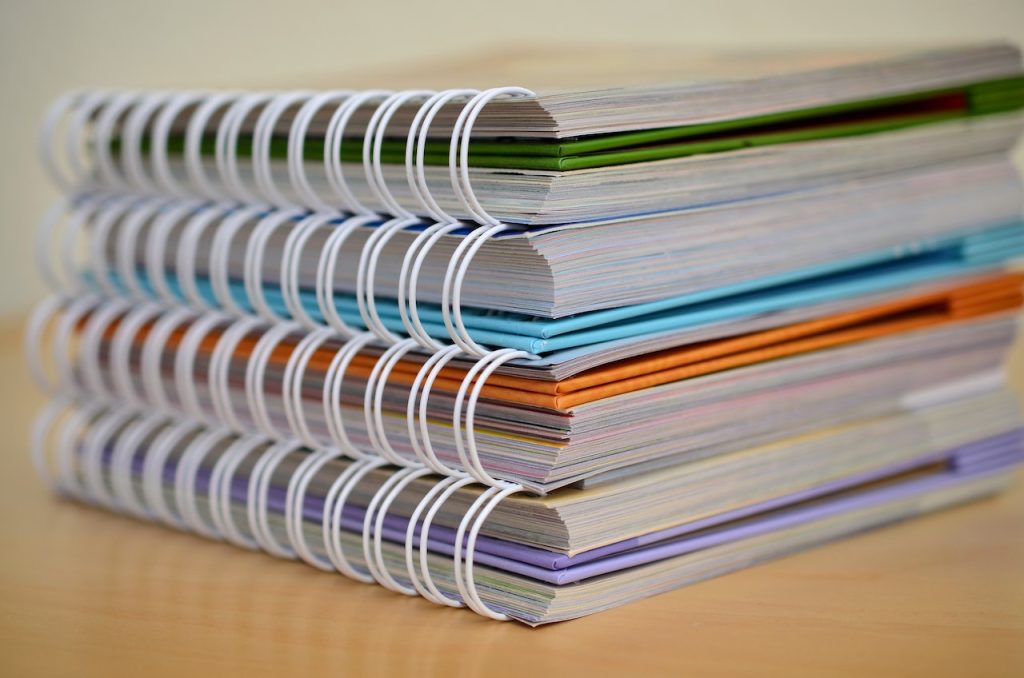 Coil binding, also known as spiral binding, is a versatile binding method commonly used for a variety of materials, including notebooks, cookbooks, and manuals. Here's how it's done:
A series of closely spaced holes are punched along the edge of the pages.
A plastic or metal coil is threaded through these holes, holding the pages together.
The coil allows the book to lay flat when opened and facilitates easy page turning.
Advantages:
Excellent for books that need to lay flat, making it ideal for workbooks and reference materials.
Durable and long-lasting.
Pages can be added or removed easily.
Perfect for books with very few pages
Disadvantages:
Not as aesthetically pleasing as perfect binding.
The coil can sometimes be prone to snagging.
BookBildr coil bound softcovers are very easy to make and can have as few as 10 pages.
Perfect Bound Softcover
Perfect binding is a widely used technique for paperback books, magazines, and catalogs. It provides a clean and professional appearance. Here's how it's done:
Individual pages are stacked together and aligned along the spine.
The spine edge is roughened, and adhesive is applied.
The cover, often made of a thicker paper stock, is wrapped around the book's content, and the adhesive binds the pages to the cover.
Advantages:
Suitable for medium to large books.
Offers a clean and professional appearance.
Durable and secure binding.
Disadvantages:
The spine may crack with excessive use or rough handling.
Not ideal for books that need to lay flat.
When creating your book on BookBildr and opting for the perfect bound softcover option, make sure your book has 34 pages in total (32 inner pages plus front and back covers).
Perfect Bound Case Wrap Hardcovers
Perfect bound case wrap hardcovers are the premium choice for hardcover books, providing both durability and an elegant presentation. This binding method is typically used for high-quality coffee table books, novels, and special editions. Here's how it's done:
The book's pages are glued together along the spine, similar to perfect binding.
The entire book block is then attached to a heavy, wrapped cover, often made of cloth or leather, to create a hardcover.
Advantages:
Offers the highest level of durability and protection.
Perfect for premium books, gifts, and sale.
Suitable for books with a long lifespan.
Disadvantages:
More expensive and time-consuming to produce.
Not as flexible as softcover or spiral-bound options.
If you'd like BookBildr to print your books as perfect bound hardcovers, make sure there are at least 26 pages in total (24 inner pages plus front and back covers). We can print hardcovers with glossy and matte cover finish, and coated or uncoated interior.
Conclusion
Choosing the right book binding technique is crucial for the overall quality and functionality of your publication. Whether you're creating a small booklet or a high-end coffee table book, there's a binding method that suits your needs. Softcover saddle stitch and coil binding are ideal for lightweight materials and publications that need to lay flat. Perfect binding is excellent for paperback books, while perfect bound case wrap hardcovers provide durability and a luxurious appearance. Understanding these binding techniques will help you make informed decisions when publishing your work.