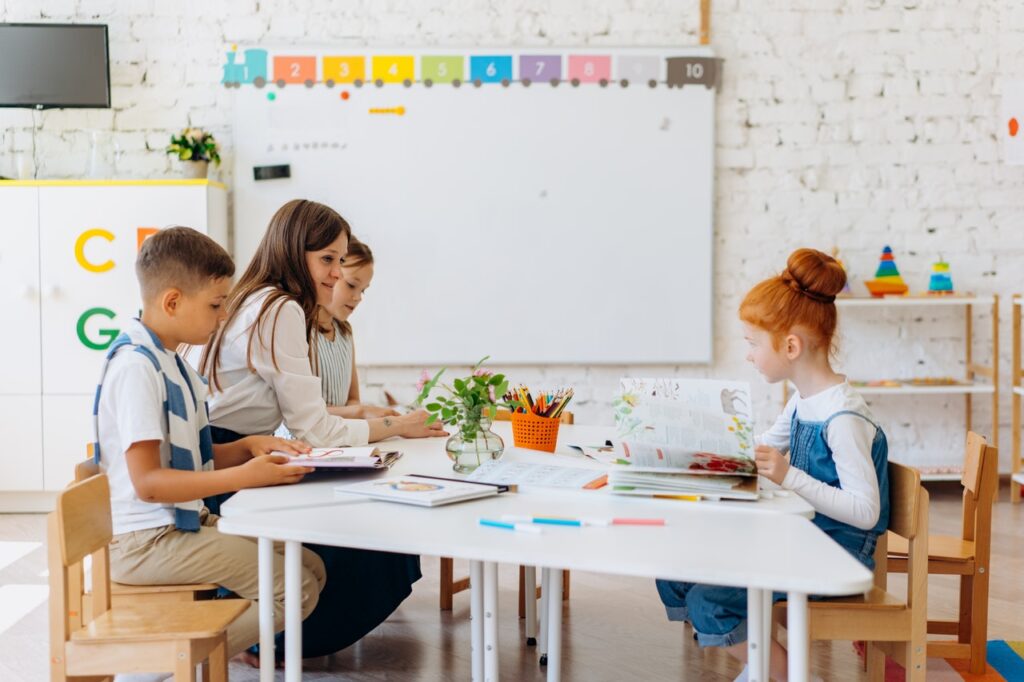 Parents often face several challenges when it comes to finding books that their children will enjoy and better their reading skills. It is difficult to find a story that does not overwhelm little ones with too many words on every page and sophisticated subject matter they are not ready to handle.
By choosing age-appropriate books for children of different ages through learning levels, they can develop new skills while enjoying the process.
These tips should help you choose which books are best for your child at this time in their development.
The following are ten tips on how to choose books at your child's reading level.
1. Determine what your child already knows
If you wish to select appropriate books for your child, it is essential to know what your child knows about letters and words. If you begin to find that they have difficulty reading, consider their vocabulary.
Have they memorized sight words? Are they able to read the terms in their favorite books? How many words do they already know?
2. Get better acquainted with words
How many do they know? Each word is a little more complex than the next in terms of letters. A child learning to read typically knows between five and ten thousand words.
The more reading most children do, the easier it will be for them to find their target level and enjoy reading more.
3. Develop your child's imagination
Children love hearing stories from around the world, and you must choose books that are suitable for all learning levels. The more complicated the books are, the less likely they will expand their vocabulary.
4. Choose books with a wide range of topics and genres
A child who is beginning to learn how to read needs various books to absorb language naturally through their everyday activities. For example, they should have books that require them to read words, such as old favorites along with new or unfamiliar books.
5. Choose books with a wide range of difficulties
Children need exposure to different reading levels to develop a sense of words and reading. For example, they should have books that are easy to read with just a few words on each page and others that contain several words per page.
6. Find books with an exciting topic or new vocabulary words
New vocabulary can be tricky for young readers because they are not used to processing them as quickly as familiar words. They may not understand as many terms at first but can use the new words to expand their vocabulary over time.
7. Learn about how to read
Children will not become independent readers if their parents do not know the basics of reading. These include sounding out words and recognizing sight words. As parents become more familiar with the basics, children can become fluent readers faster.
8. Introduce new words slowly
As children progress in their reading, there will be new words that they don't know. It includes new vocabulary words and unknown words spelled correctly in the book.
It is best to tell them about these new words as soon as you come across them so they can make the association.
9. Bring books into your daily life
Reading is an enjoyable activity for most children, especially younger ones, but it can also help a child learn how to use language properly while having fun. The entire family can enjoy reading poetry, short stories, or other exciting books to both the adults and the children.
10. Keep up with recommended reading levels
It is essential to keep up with recommended reading levels as parents to make good choices for their children's future educational aspirations and career goals.
The more often parents read at their child's intended stage, the sooner they will use words in various situations.
About the Author
Andrea is currently the head of content management at SpringHive Web Design Company, a digital agency that provides creative web design, social media marketing, email marketing, and search engine optimization services to small businesses and entrepreneurs. She is also a blog contributor at Baby Steps Preschool where she writes storytime themes, parenting tips, and seasonal activities to entertain children.