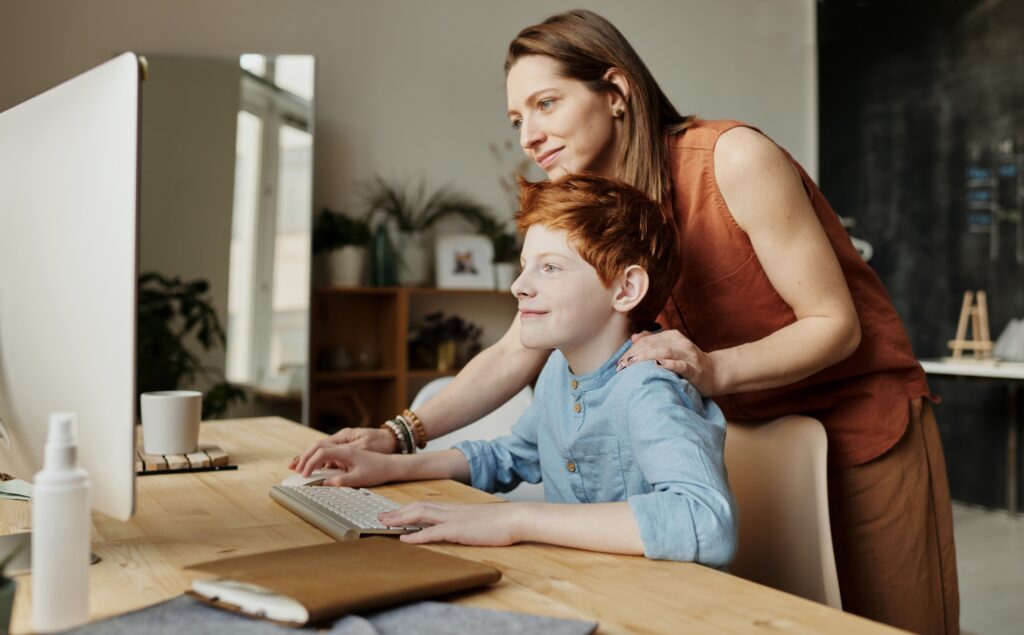 Children have amazing creative capabilities – their imaginations run wild and they often come up with stories no adult writer could possibly dream of. But, as children grow up, they and their parents forget the details of the stories and they become a vague memory. If you don't want that to happen, read on and find out how to make your child's story into a book with BookBildr – it's super-easy!
How Exactly Can BookBildr Help?
Children love making up stories but writing them down can prove to be a challenge as not all children enjoy writing in notebooks or typing text on the computer. Besides, plain text looks too boring and doesn't really bring the story to life. When we created BookBildr, we had that in mind and made it easy for children and their parents to create books with pictures online. Your children can illustrate their books using our ready-made images (powered by Pixabay) and upload their own pictures and photos to create the perfect combination. All you need is a computer with an Internet connection and your child's story!
Make Your Child's Story into a Book in 3 Simple Steps
Got your kid's story handy? Then it's time to turn it into a fun picture book! Just follow these steps and your book will be ready in no time.
Step 1: Create a Free BookBildr Account
The first thing you'll need is a BookBildr account. Registering one is completely free and all you need is a working email address.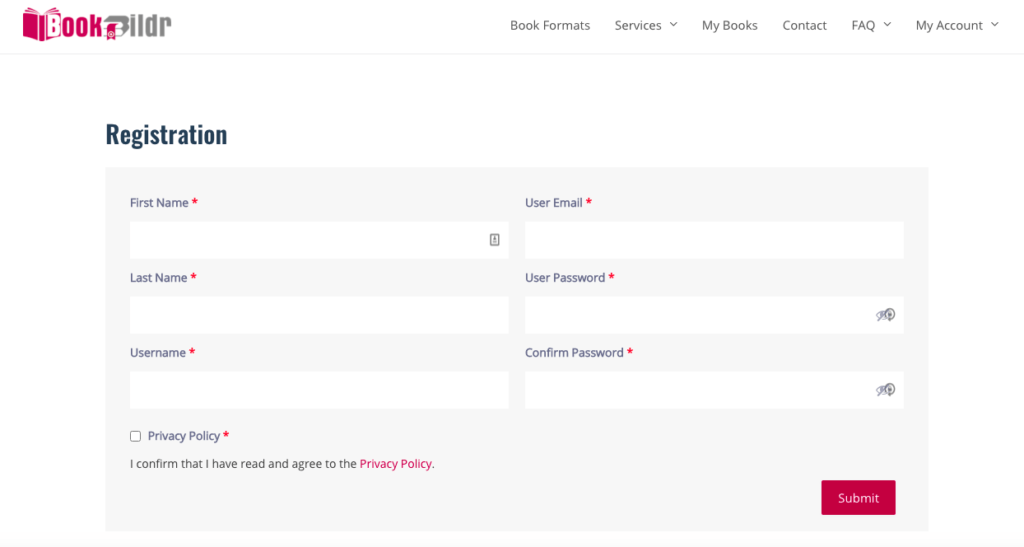 Once your account is set up, head over to the My Books page and click on the New Book button.

The BookBildr Editor will open. There, choose the desired shape and size for your book and start adding content. Remember that the first page of your book project is the front cover and the last page is the back cover. Also, make sure you keep an even number of pages – otherwise, the back cover will be white for formatting purposes. You can also customize the spine of your child's book.
You can read more about adding text and illustrations, and formatting your book in the Docs and FAQs.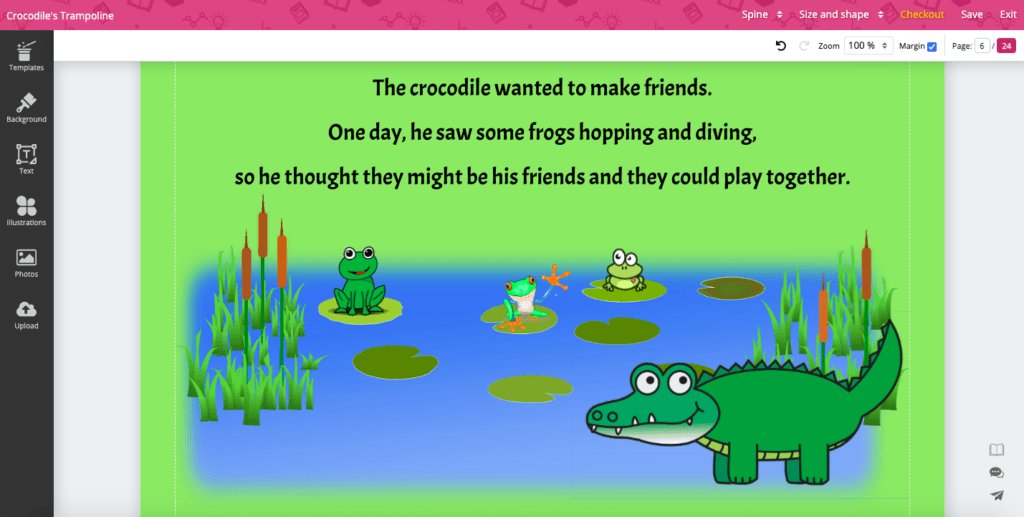 Click on the Save button to save your project – you don't have to complete it in one day and you can edit it as much as you want to.
Once your child's story book is ready, click on the Checkout button to download it as a PDF or order professionally printed copies. We offer a number of options: softcover magazines, standard and Mohawk hardcovers, and even premium layflat hardcover books.
By the way, I'm a parent too and I wanted to make my child's story into a book. Here are some photos of the printed book, just to give you a clearer idea of what BookBildr does.
These aren't proffesional shots – just plain and simple mom-made snapshots of a layflat hardcover.
So, if you're still wondering how and where to make your child's stories into a book, give BookBildr a try. We guarantee that you and your kid will enjoy writing and illustrating books together!