The wonderful thing about people in general and authors, in particular, is that we create our own unique worlds based on where we grew up and the experiences we had. In her book "Over or Under", Laura Hastings shares with us what growing up by the sea taught her.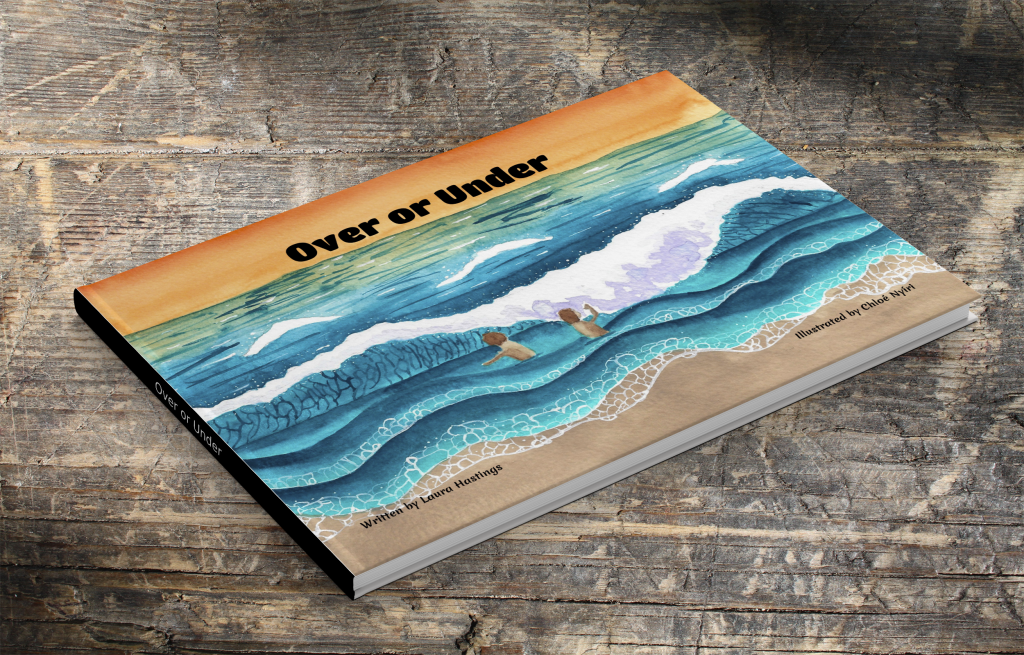 Laura Hastings grew up on the beaches of New York. Every summer was spent with her family, jumping the waves, collecting shells, and building sandcastles. As an adult, she brought her own kids back to that same beach many summers. Laura shared her connection to the beach with her kids. She soon realized how much the sea had taught her about navigating life. Here, she shares some of those lessons and the amusing ways we can learn those life lessons while visiting the ocean!
"Over or Under" is the kind of book that teaches you a lot of life lessons without mentoring or nagging you. It's filled with warmth, love, laughter, and humor. You'll learn when to let the waves bounce you up and rock you gently or when you should dive under and wait for the big wave to pass over. You'll learn to remember that hard times in life will pass, just like that huge wave you dived under. And, most importantly, you'll learn to remember that sometimes there's nothing wrong with you even if you feel awkward. Well, except for some seaweed stuck in your hair!
"Over or Under" was illustrated by our wonderful illustrator from Hungary, Chloe Nyiri, whose delicate brush strokes create the magic of sea waves, warm sand, and that little bit of seaweed you can't get rid of so easily!