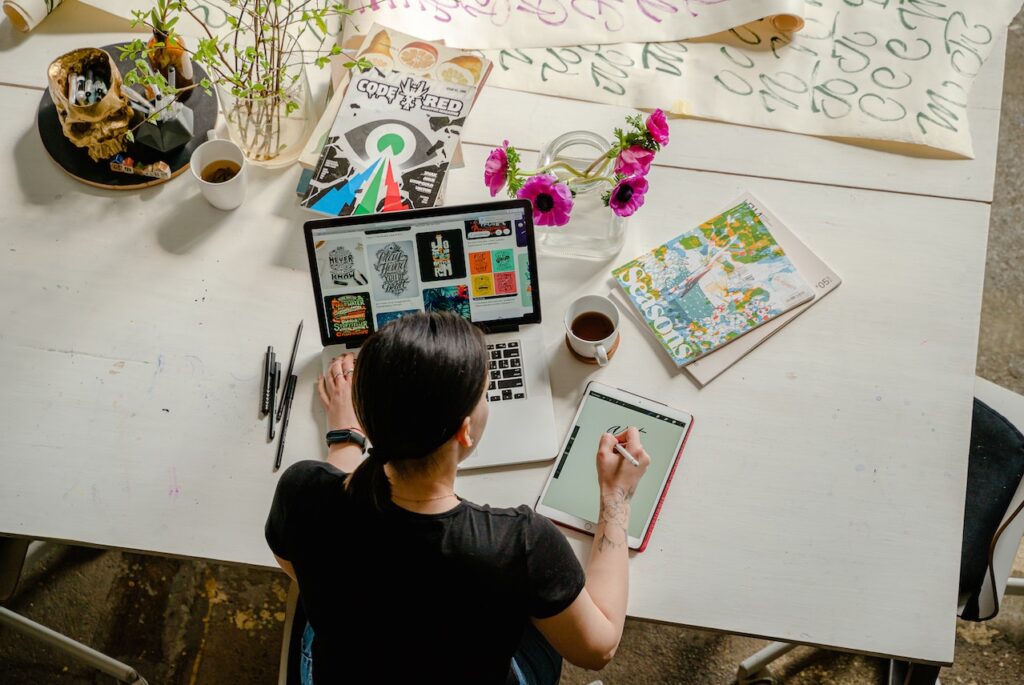 Gone are the days when creating your book and getting it published used to be a big hassle. Technological advances and the internet have simplified things for authors today. They can now create their books online, and that too for free. All you need is to make an online search, and you'll come across many sophisticated tools to make books online for free. It is important, however, that you pick the tool that best fits your requirements. Here we have shortlisted some of the best online tools you can use for creating your first eBook. Let's have a quick roundup.
BookBildr
BookBildr tops the list of best tools available to make books online for free. It's a great tool with an easy-to-use interface and plenty of options to create professional eBooks, picture books, and storybooks for kids. You can even use BookBildr to create books that can be later self-published on Amazon. 
Even if you don't have any prior experience in creating books online, you should find using BookBildr a breeze. Just create a new book, add pages to it, and fill those pages with text or photos and illustrations from BookBildr's massive library. You can also upload your photos or draw on a canvas to customize your book the way you like.
Once your book is ready, you preview it and publish it in PDF format. Alternatively, you can also order printed copies of your book for a minimal price. 
Sejda
Sejda is a reliable PDF editor that can be used for performing all the common PDF tasks with authority. It offers everything you'd need to create your PDF book. However, there's a limit on daily usage if you opt for the free version. Nevertheless, it's a great tool to have in your arsenal for creating books that can easily become bestsellers on any platform. 
Use it online or download the desktop editor, Sejda gives you a long list of task categories. Pick a task, upload your PDF document, and start editing your book. Besides editing text, you can use the tool to add shapes and images to your book, annotate content, create form fields, and make signatures and add them to the book's cover. It's a capable tool, and you can use it for professionally editing your eBook in PDF format.
Issuu
Issuu is your best partner for creating a digital flipbook. Yes, if you want to imitate the traditional book reading experience for your readers, Issuu can help you do that. Whether it's a long-awaited novel, a course for your clients, or a detailed technical manual, the tool lets you make books online for free with complete control. It gives you all the features and tools you need for self-publishing your flipbook with amazing detail. In fact, it gives you more. You can also embed links, annotate important points, and add videos to your flipbook using Issuu.
It's a free eBook maker that gives you all you need for designing and publishing your creative masterpiece. You can create a book from scratch or make a digital flipbook using PDF files, the choice is yours.
Bookemon
Bookemon is another quality tool for making books online, and it comes with plenty of useful features to make self-publishing easier for you. It offers various templates to create professional storybooks, class books, kids' books, yearbooks, family history, biography, and just about any type of book you want. Choose pre-designed book layouts or start from scratch on a blank canvas, bookemon makes book creation easier with free clipart libraries and design tools. You can also choose from various backgrounds and frames available within the tool. The books you make with bookemon are free to read and share online.
Canva
You might know Canva as a basic graphics design tool, but it's equally capable of making your next book a bestseller through attractive, professional design. Whether it's your personal literary project or something related to work, Canva will have a template to fit match your specific needs. Even if you don't have any prior design experience, you can use Canva to create your professional-looking eBook. It offers multi-page layouts with visual default elements, fonts, and colors to let you create an attractive book design, right from its front cover to the very last page of the book.
If you've been looking to create a digital book and don't know what tools can help, one from the list above surely will. Pick a tool that fits your needs and make books online for free. Yes, you can use these tools for creating professional eBooks, and that too without having to bear any costs.