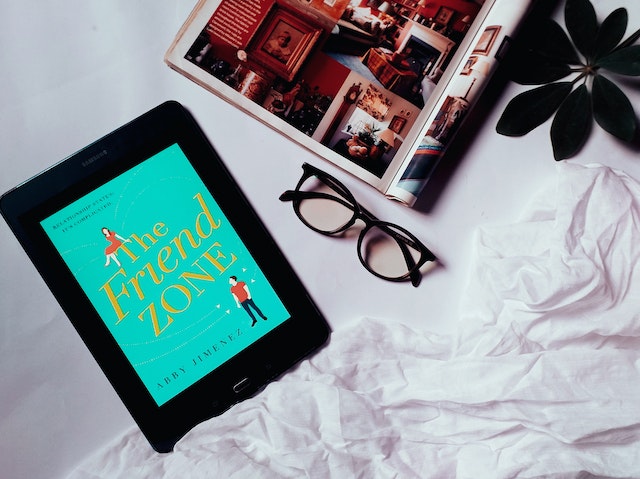 Storytelling is a great way to promote learning, giving learners an easy way to visualize ideas and concepts. Stories also help them easily understand the context of the knowledge they have gained. Educators can rely on storytelling to engage students and teach them any subject, while parents can use storybooks to teach their kids various important concepts, life lessons, and more. Creating a storybook can also be a way to help students demonstrate learning and express themselves. Whatever way you put it, storytelling and storybooks can play a vital role in the development of your kids. 
Fortunately, in today's digital age, technology has simplified things a lot, and creating and publishing a book is not an arduous process anymore. With the right tool for creating a storybook, you can combine visual and text elements to bring life to your stories and give kids a learning experience they will enjoy the most. However, there are plenty of such tools and apps available online, and narrowing down your options can be quite overwhelming. Don't worry; we have your back! 
Here we have the five most affordable ways of making a storybook. From easy-to-use interfaces to advanced book creation features, they have it all. Let's explore!
1. BookBildr
BookBildr is the most sophisticated and affordable tool available for creating a storybook, and it makes the process look simple. It offers plenty of features to create professional, high-quality storybooks that could be used for learning and inspiration. The tools are stacked on the left sidebar for easy access, allowing you to add pages, text, photos, and illustrations to your storybook. BookBildr's illustrations library offers hundreds of high-quality illustrations and is regularly updated to ensure you never run out of options. There's also a preview option that allows you to see how the content will appear on each page and ensure nothing is out of place. 
BookBildr also offers multiple book formats to make the job easier for you. Just choose the format that works for you and start adding content to your book pages. With prices starting at as low as $8 for the PDF book download, BookBildr should be your perfect partner for creating amazing storybooks.
Blurb
Blurb is a great tool for making books and magazines – both in digital and print formats. You can keep the storybooks you create with Blurb for your kids, share with others, and even sell them if you want to. With an easy-to-use interface and plenty of book design options, it makes book creation look simple. You can choose from existing kids' book formats, drag and drop illustrations, and opt for stylish fonts to bring your storybook to life. In addition, you can take advantage of Adobe Lightroom, Adobe InDesign, and Adobe Photoshop plugins to import your creative work to your storybook directly. With all this and a lot more, Blurb really deserves a try!
The downside? Blurb doesn't offer an easy-to-use online editing tool. You have to become a bit of an expert at using desktop publishing software and learn all about things like cover creation, spine design, bleed, trim size, etc.
Bookemon
Bookemon is one of the best storytelling book creation tools for parents, educators, and kids. You can use Bookemon for creating your storybooks online and using their iPad app bookPress. It offers plenty of free templates for children's books, storybooks, yearbooks, class books, kids' books, biography, family history, and more. It lets you create books using blank templates or pre-designed layouts. Bookemon offers plenty of free libraries of clipart and design tools, frames, and backgrounds for creating a storybook the way you like. Bookemon allows you to read and share your books online for free.
Storybird
Storybird is another amazing tool for educators, artists, and writers to create inspiring visual stories within seconds. It ignites your creative genius with curated artwork from thousands of illustrations that you can turn into your original stories. The Storybird's curriculum gives you over 700 lessons and writing prompts along with multiple book formats to start putting your ideas on paper within minutes.
Book Creator
The last on our list is Book Creator. It's a magically easy tool that offers limitless options to create your storybook and publish it. With its super-simple design, Book Creator sparks your creativity and allows you to easily make the best storybooks. Just select your book template or shape and add photos, words, and videos to your book pages and covers. Moving content around your book pages needs a simple swipe. It's simple, indeed!
So, if you are looking for an affordable option for creating a storybook, pick your tool from the list above and start showcasing your creativity. These are the most affordable tools available, offering a plethora of features for creating high-quality, professional storybooks. Begin your creative journey now!