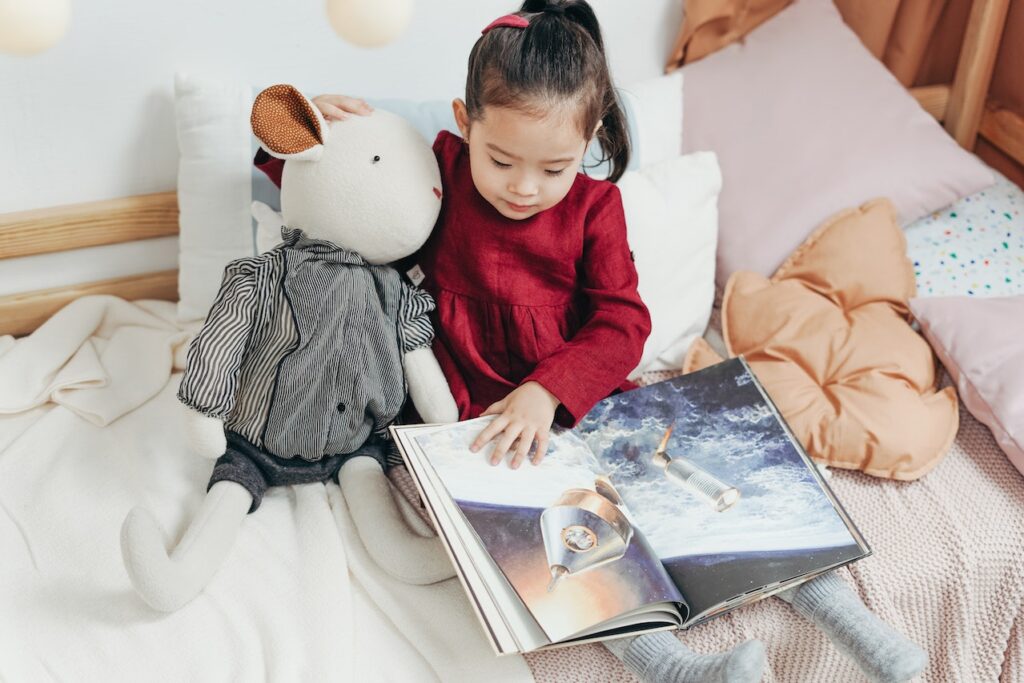 Picture books give you a fun way to keep the reading experience interesting and worthwhile for your kids and students. Kids love learning through visual storybooks, and it is something they always look forward to. As an educator and a parent, you must never make reading and learning look like a chore or perceived that way. When kids start reading and learning from picture books at an early age, it supports their cognitive skills, vocabulary development, and oral language. It also helps them in laying the foundation for their subsequent development.
Picture books are a way of developing story sense in your kids. They relate to the story from the start to the end and take away age-appropriate messages presented in the picture book. These books also offer a completely different and more interactive medium of communication between a child and a parent. They spend time discussing the story and the pictures in the book, building reading comprehension.
The good thing is that you can now create your own picture books and let your creative side shine while giving some of the best life lessons to your kids from an early age. Yes, a good picture book maker tool gives you an easy way out. A quality tool like BookBildr lets you design quality books that you can even publish on Amazon. Yes, you read that right, you can turn yourself into a popular author on Amazon too if you want to take that route. Let's learn how to use BookBildr to create a picture book that you can publish on Amazon.
How to Make a Picture Book with BookBildr
BookBildr is a feature-rich tool that gives you everything you need for making a picture book. If you already have a BookBildr account, log in to it and hit the My Books button from the main menu. Click New Book, and the BookBildr Editor will open. From here on, follow the steps below to create a picture book that meets the requirements for publishing on Amazon.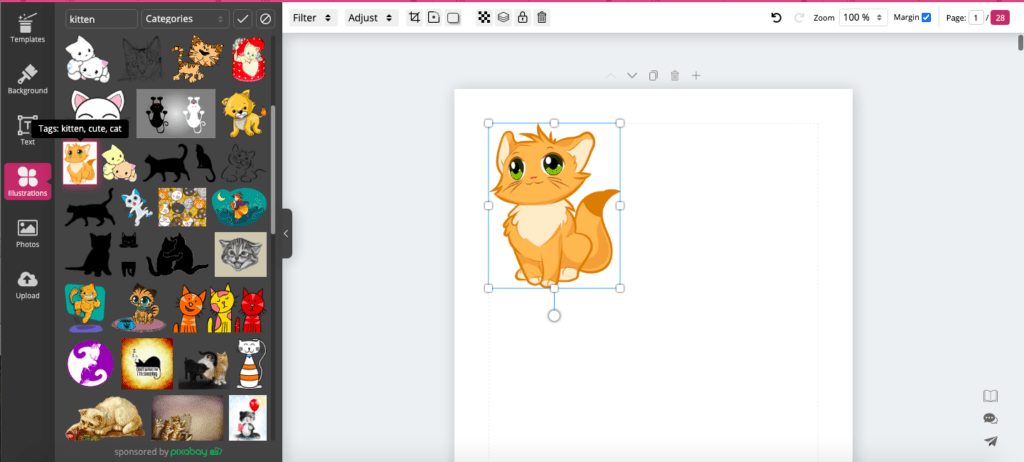 Choose your book format from the 'Size and Shape' dropdown
Click "Untitled" and name the project
Design the first page of the book as a Front Cover
Add new book pages by clicking the "+" icon
Add desired content to book pages and keep photos and illustrations inside the given margins. Only stretch the background images to completely occupy the page.
Preview your book pages and make adjustments if needed
Save your book and order a PDF to be formatted and published on Amazon
The BookBildr picture book maker offers a huge library of photos and illustrations to use in your picture books. You can also upload new photos and art if you intend to make custom choices for your book. 
Steps to Insert BookBildr Illustrations
Click Illustrations from the sidebar on the left
Search for your desired illustrations
Click the illustration you want to add to a book page
Steps to Insert BookBildr Photos
Click Photos from the sidebar on the left
Search for your desired photos
Click the photo you want to add to a book page
Steps to Upload Photos for Your Picture Book
Click Upload from the sidebar on the left
Drag and Drop images you want to upload or click "Choose a File" to give the path
Click the image you uploaded to add it to a book page
Steps to Insert Your Drawings Using the Canvas Tool
Click Canvas from the sidebar on the left
Specify desired height and width of your canvas using sliders
Click Insert Canvas to add it to the book page
Click the Pencil icon and start drawing on the canvas area
Click the Eraser icon if you want to erase something
Click Done Drawing once you have finished, and it will be added as a page element
It is also possible to fill the entire canvas area with a solid color. Increase/decrease your brush size using the size dropdown and change the brush color from the color icon before you begin.
Amazon Requirements for Publishing a Children's Book
If you are making a picture book specifically for Amazon, it should meet certain criteria to be eligible for Amazon. With BookBildr picture book maker, you can fulfill the following requirements for publishing a children's book on Amazon.
Make a paperback PDF interior file before you upload it to KDP. Refer to Amazon's trim size and bleed guide for resizing instructions (you'll need a third-party tool for that or order our Formatting Service).
Keep all important elements like text and illustrations within the margin lines.
The book needs to have at least 24 inner pages. Unlike BookBildr printing partners, Amazon will start printing on the first available page on the right.
You'll also need a cover file, which is a spread containing your front and back cover, plus a spine. You can calculate the size of the cover for your selected Amazon trim size here.
BookBildr is the best picture book maker available to create your picture books that are ready for publishing on Amazon. Start creating your book now, and inspire kids as they learn new life lessons with an interesting picture book!