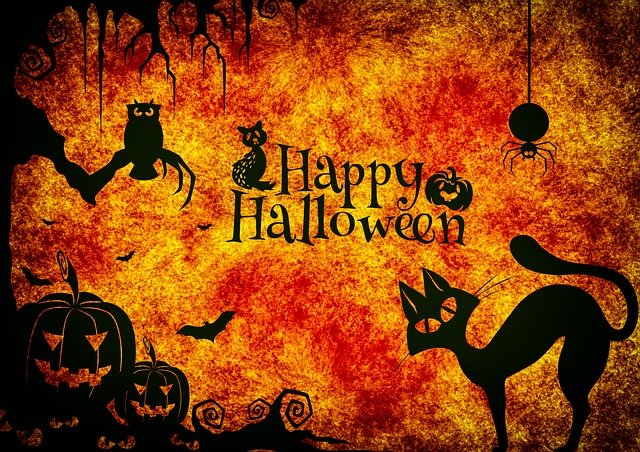 It's the start of October, and Halloween is just around the corner! Although in the current circumstances kids can't go out trick or treating like they usually would, there are still a lot of fun activities you can do together as a family.
One of our favorite things to do is to light some candles, snuggle up with some hot chocolate and gingerbread and take turns telling scary stories. Kids love the feeling of being scared. According to Psychology Today, listening to scary tales triggers endorphins and dopamines in the brain that gives them a giddy feeling!
There are a lot of fantastic horror stories for children out there, but why not make this Halloween extra special by writing your own terrible tales? You can even customize your stories and make your little ones the star of their very own Halloween horror story!
Want to write a spooky story but not sure where to start? Here are our top tips for writing a spine-chilling tale that is guaranteed to make your kids jump out of their skin!
Plan Your Scary Tale First
Before you write your story, think about what it will include. Will it be about werewolves, witches or zombies… or all three?
All stories need a beginning, a middle and an end. Drafting these first will make it easier to put your tale together and move from start to finish. If you get stuck, why not read some horror stories or watch scary television shows to get some inspiration? You'll be writing pages and pages of skin-curdling stories in no time at all!
Click here for some not-so-scary Halloween story ideas for younger children.
Decide on Your Level of Scary
Think about the age of your kids when you put your spooky tale together. You don't want to make it too tame, but you don't want your little ones to have nightmares either!
If your children are under six, try to keep your story more lighthearted and add a happy ending. For example, there may be a scary vampire, but maybe he's only frightening because he has a toothache!
Nobody knows your children better than you do, so you will know the perfect level to pitch your terrifying story.
Let Your Children Choose What Happens
Do you remember the 'Choose your own adventure' stories from the 1980s and 1990s? They were so much fun!
Give your kids two choices to pick from and let the story unfurl from there.
Will your kids choose to stand up to the evil witch or run away? Will they drink the shiny potion in the glass bottle or leave it alone? Will they travel through the forbidden forest or ride a boat across the black river instead?
This element of interactivity will enrapture your children and make them feel that they are part of the story!
Build the Suspense
You want to keep the suspense running through the story you are writing, to keep your little ones intrigued. Hold back information as you go along and keep your kids guessing what will happen until the very end!
Use Props
After all, actions speak louder than words! Have a few props on standby while you tell your spooky tale, whether that is a cauldron full of brains (or jelly!), or a bag full of scary spiders. You could even line up some terribly wicked sound effects that start playing at certain points of the story!
We hope that these tips have given you all of the inspiration you need to write your very own spooky tale to share with your little ones. Dim the lights, bring out the Halloween candy… and prepare to scare!