To start making books with BookBildr, you'll need to register for a free account.
Click on the Register link in the main menu. You will be taken to the registration form: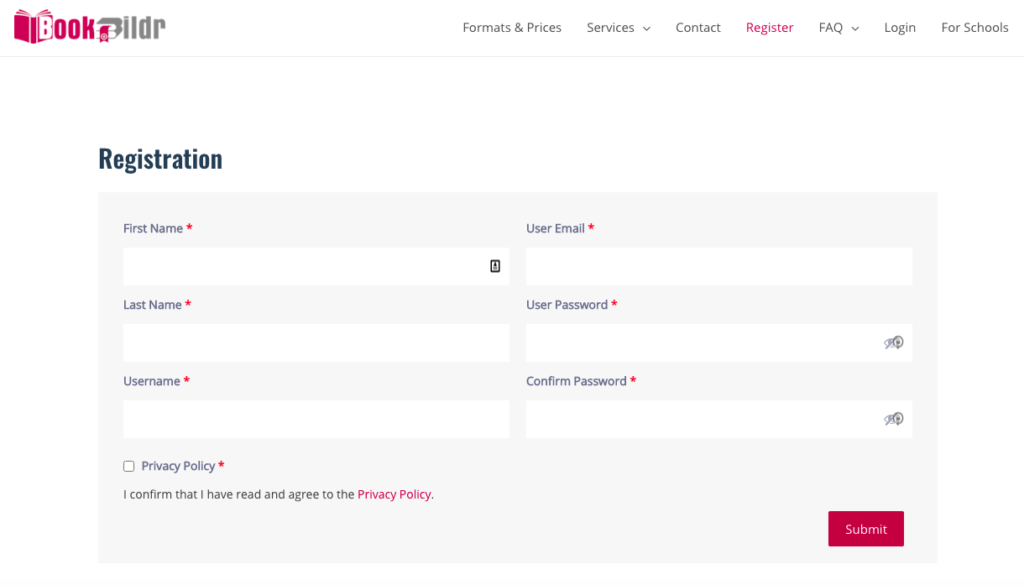 Enter your details. Important: please make sure there are no spaces in your username.
Next, agree to the Privacy Policy and click on Submit. Your account will be created and you will be taken to the My Books page where you can create your first book project.

If you want to update your account details, click on My Account in the menu. You'll be taken to your profile page: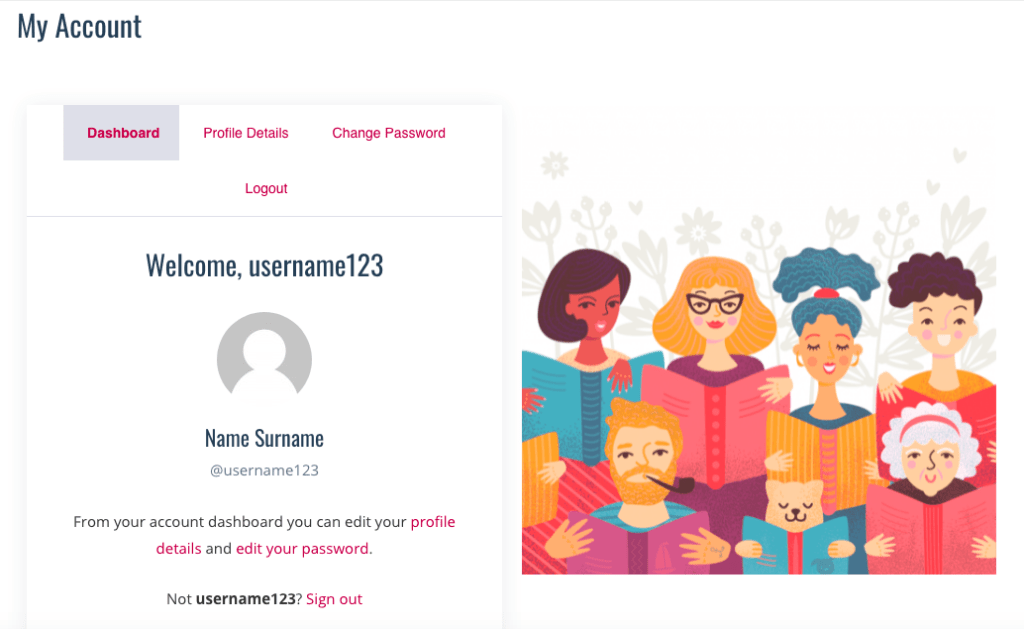 If you want to delete your account including all your content, contact us and we'll take care of it.