Once your book is finished and you've previewed it to make sure it looks just the way you want it, you're ready to order printed copies. You can order just one title or several titles under your account.
There are two ways of ordering printed copies:
From the BookBildr editing tool;
From the My Books page
If your book has 10 or more pages including the covers, you will be able to order coil bound softcovers. Your book needs to have at least 26 pages including the covers to be printed as a hardcover and at least 24 pages including the covers and to be printed as a saddle stitch paperback.
Ordering from the BookBildr editing tool
To order printed copies of the book you've just finished working on, click on the Order Printing link in the top toolbar of the BookBildr Editor: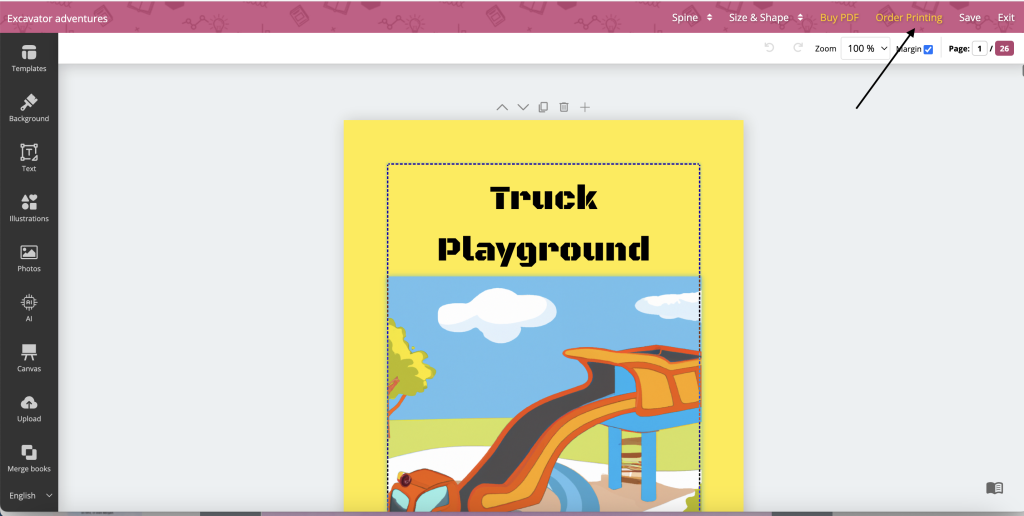 You will be redirected to the pre-order page. There, use the drop-down menus and to select the format, paper type and cover type for your book.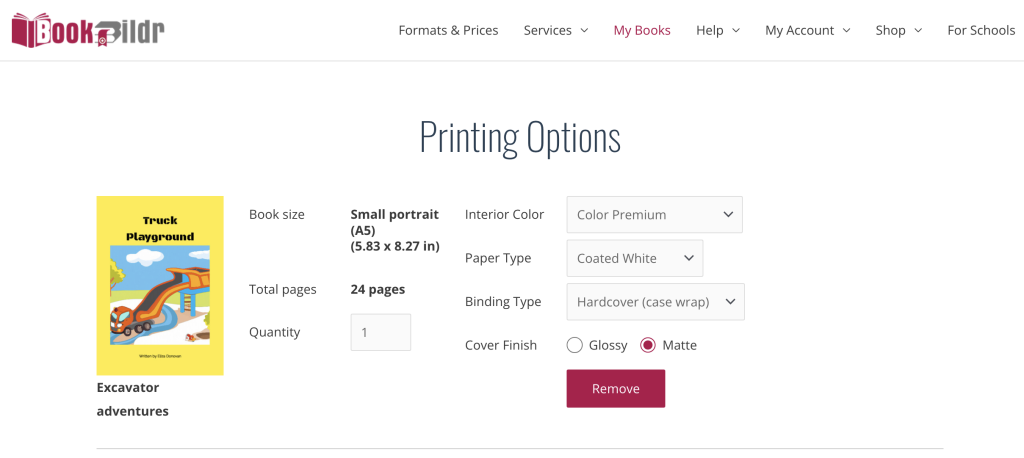 Use the counter to adjust the quantities – we have volume discounts starting at just 5 copies.
Ordering from the My Books page
If you'd like to order more books in one go and take advantage of combined shipping, go to the My Books page, hover your mouse over a book thumbnail and click on the menu icon. Select Order Printing and then repeat the steps mentioned above to adjust product type and quantity.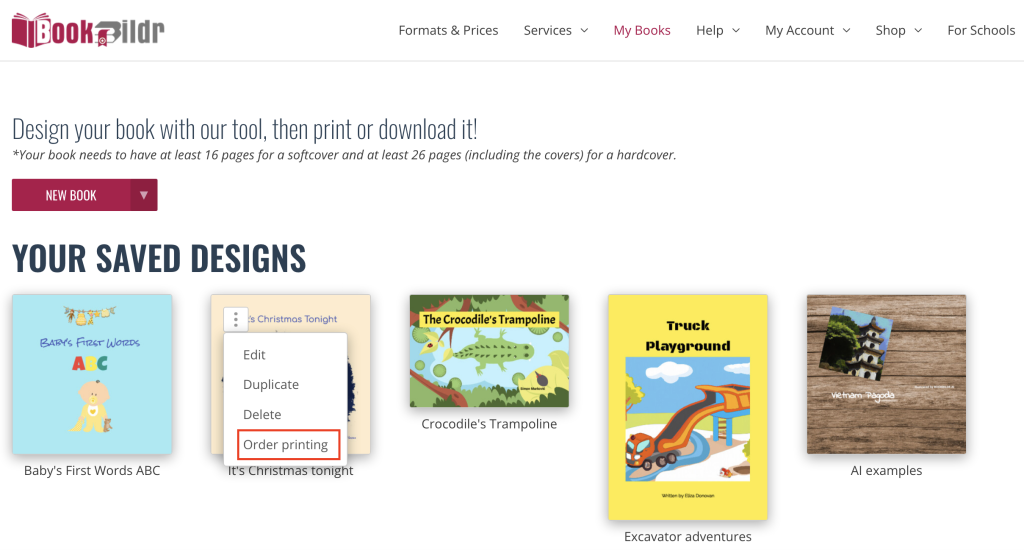 When you're ready to order, click on the Calculate Pricing button to select your preferred shipping method and calculate the total cost of your order. Use the shipping drop-down menu to see all available shipping methods for your location.
Next, click on the Proceed to Order button and you will be redirected to the payment page.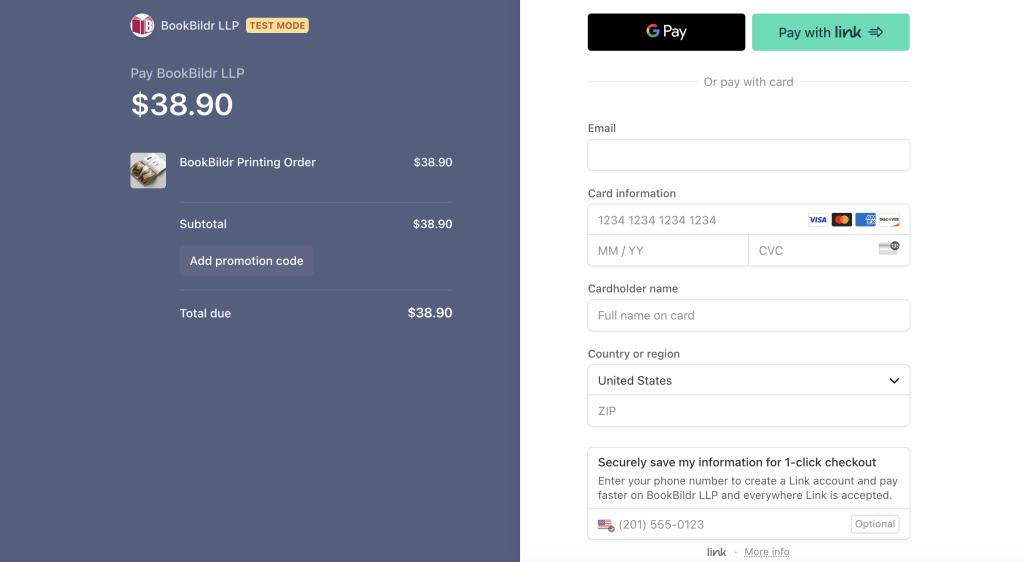 On the payments page, review the order total, enter a discount code if you have one and then enter your bank card details. We accept all major credit and debit card.
After you place your order, you'll be redirected to the Thank you page. You'll also get a confirmation email with the order details.
Once we ship your book, you'll get another email with a tracking link.

You can also go to My Account — My Printing Orders to access basic information about your past orders.