BookBildr has a spread layout view mode, which is handy for previewing your book cover and interior as two-page spreads. You'll be able to adjust existing elements in this view mode but adding new elements is only available in single-page layout mode.
To access the spread layout view mode, zoom out your project to 50%.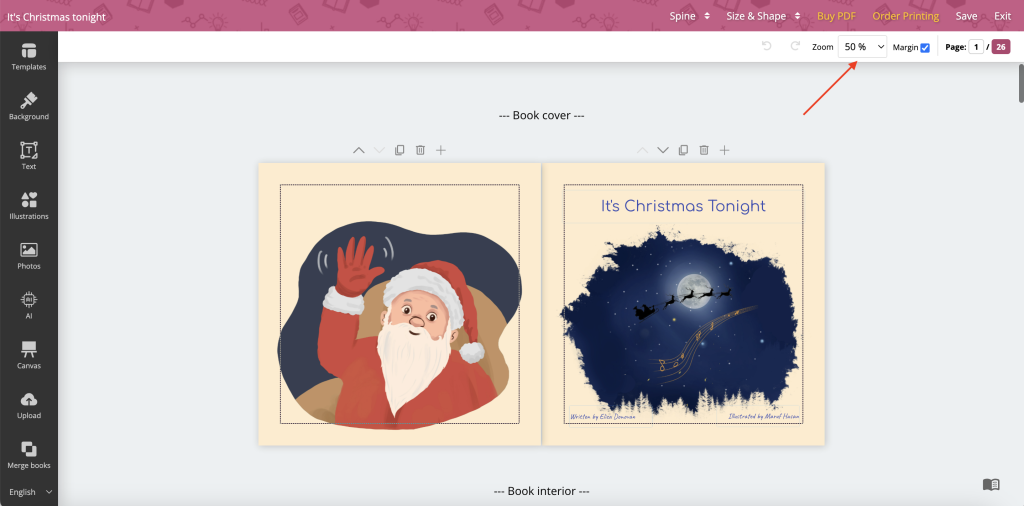 The first spread on the top is your book cover. You can move and adjust all the elements and thus improve their alignment.
The remaining spreads are your book interior pages. The first left-hand side page will be blank – that's the inside of the front cover and it can't be customized. That's why it's not available in single-page view.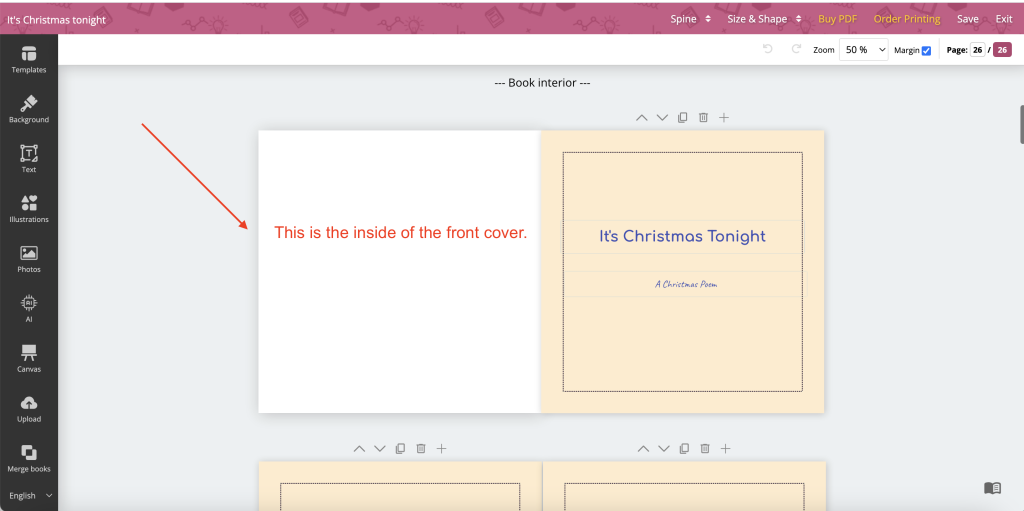 Scroll down to preview all your spreads and fix alignment where necessary.