When you've finished working on your book, you can order it as a hard copy or a PDF download. Here's how to order a PDF.
Open your book in BookBildr Editor and click on Checkout in the top toolbar: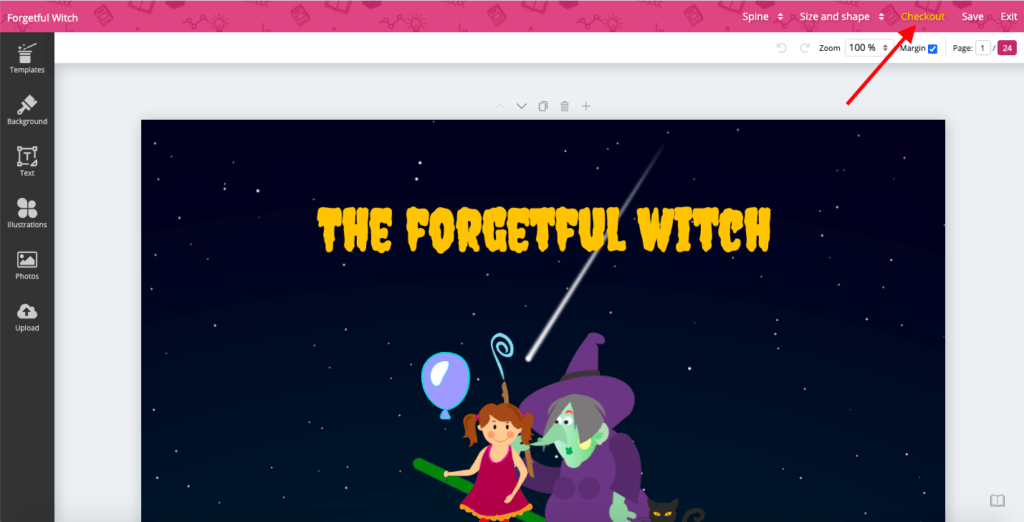 Wait for BookBildr to generate the PDF. Important: do not refresh the page at this stage.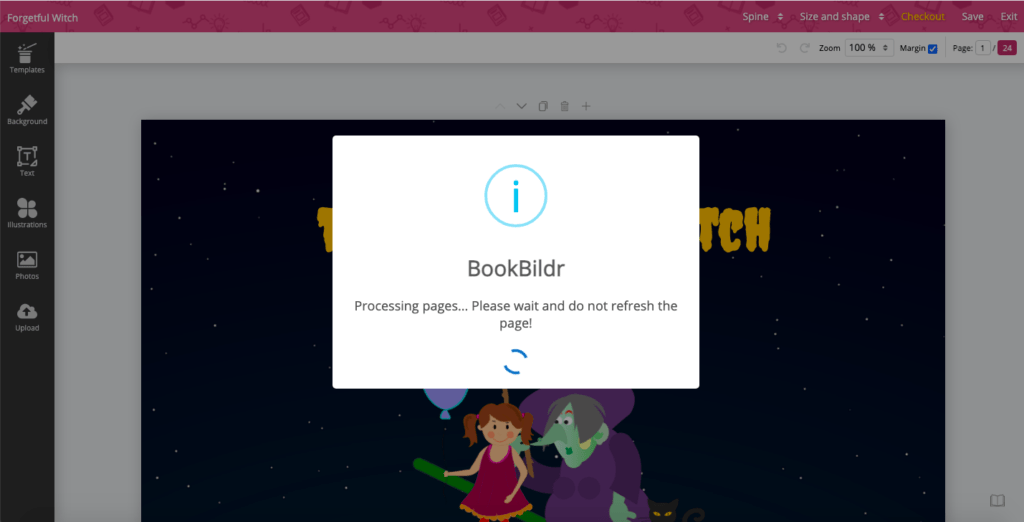 Once the file is ready, the popup will display a link. Click on it and it will open the checkout page in the new tab: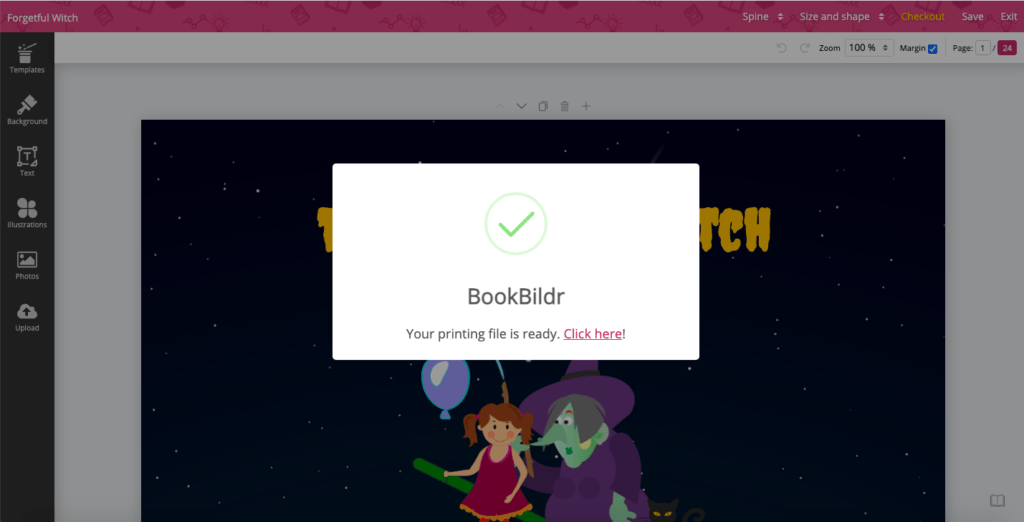 Select Digital Publication, then click Next: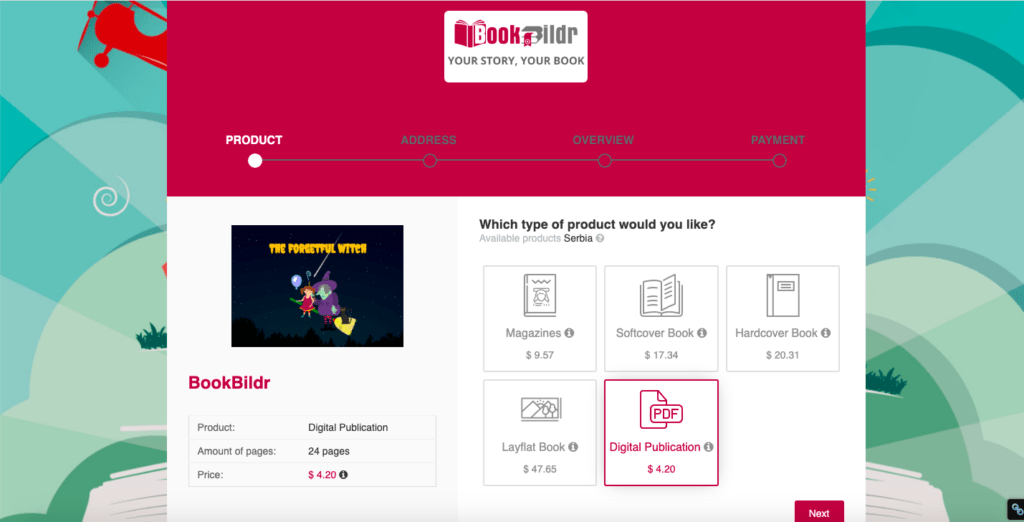 Enter your email address where you'd like to receive the PDF and agree to the Terms and Conditions. If you have a coupon code, click on the Use coupon code button and enter your code, then click Next: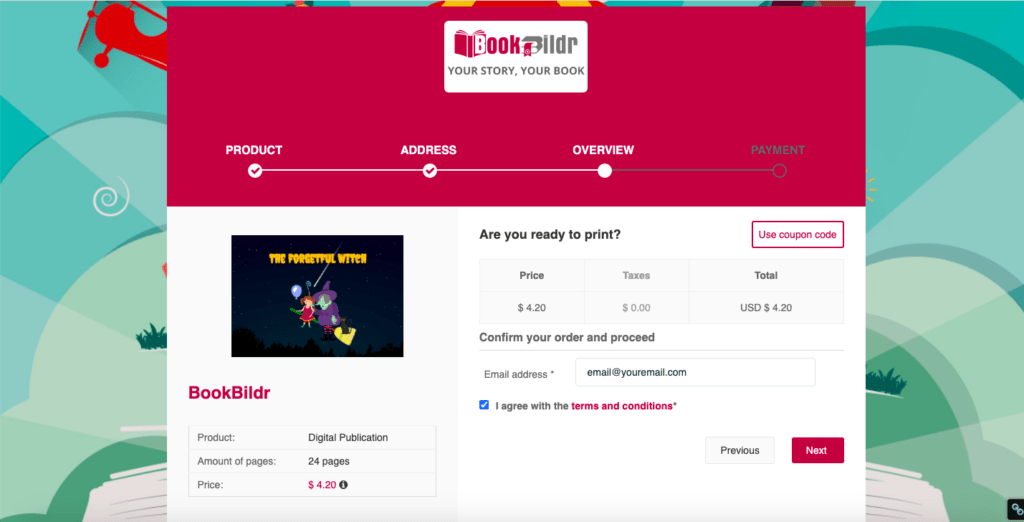 Select a payment method that works best for you and click Next. Then, follow the payment instructions.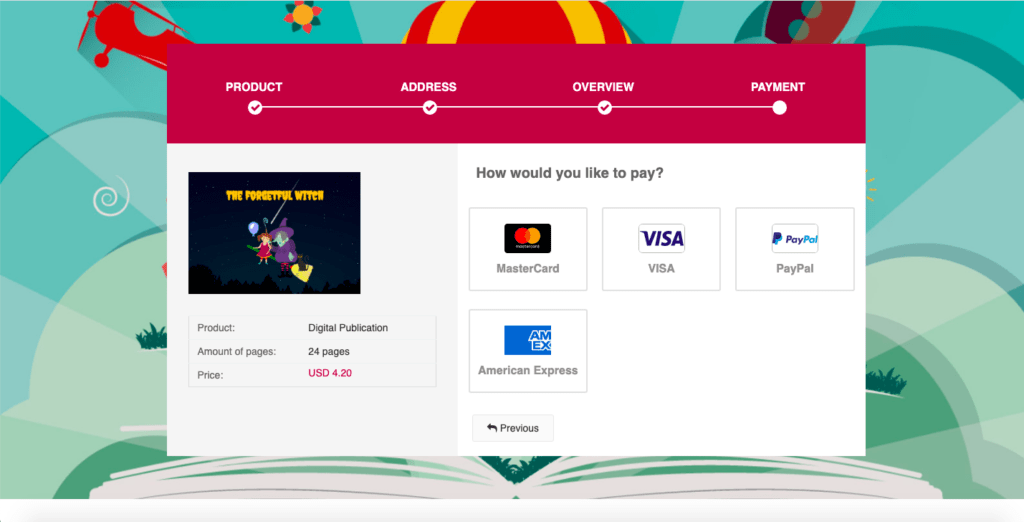 Your PDF will arrive via email to the email address you provided. Please note that in some cases it can take up to 30 minutes for your order to be processed.