BookBildr offers editorial and ghostwriting services that you can purchase directly from the Services page.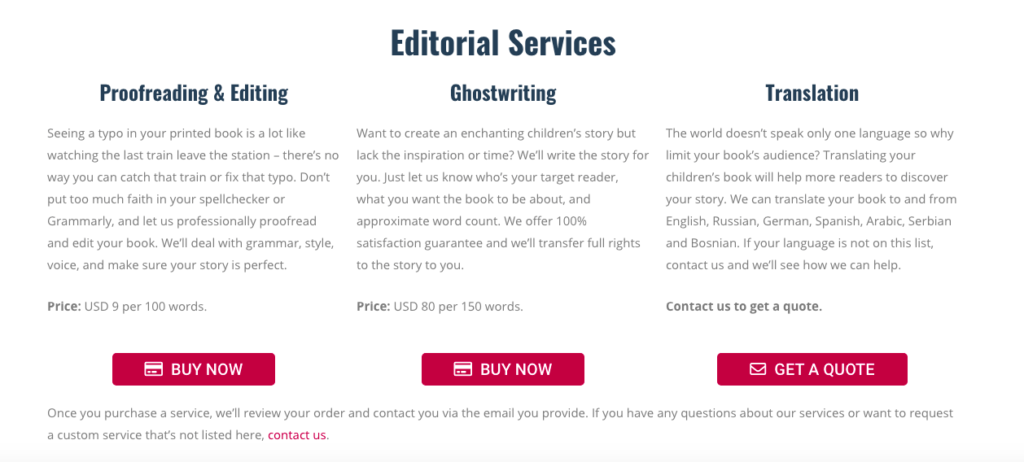 Find the service you want to order and click on the Buy Now button. You'll be taken to secure checkout (powered by Stripe).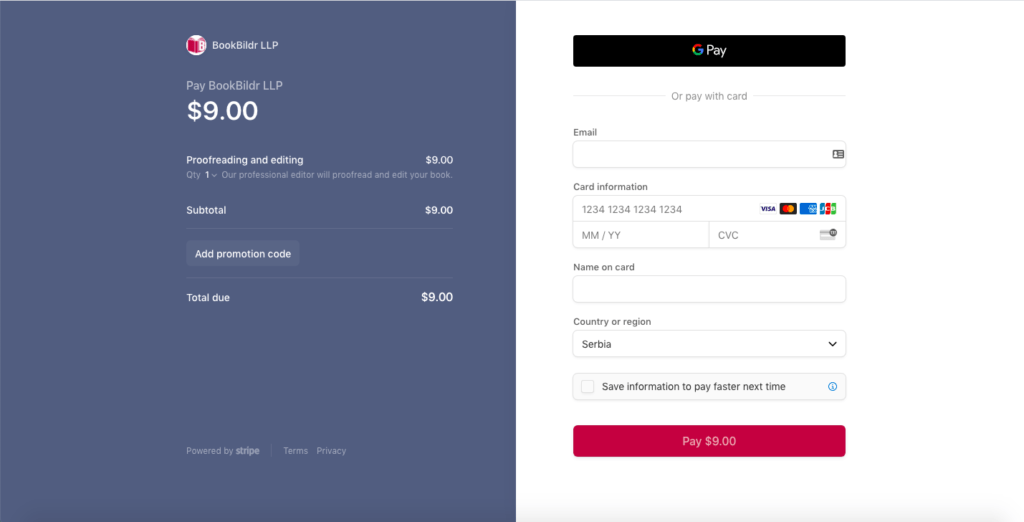 Adjust the quantity according to the desired word count. The Editing service price is for 100 words and the Ghostwriting service price is for 150 words + copyright transfer.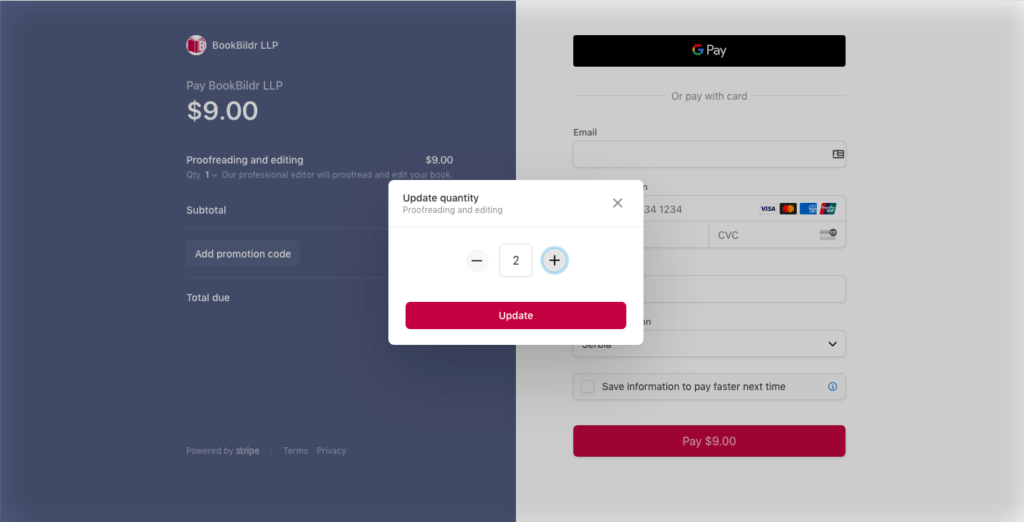 Enter your payment details and complete the purchase.
We'll get notified of your purchase and contact you within one business day.